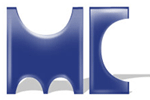 Aqaba
NPK Fertilizer Project

Civil and structures works for a fertilizer factory in Aqaba. Works included administration building, factory building, storage and handling of raw material and final product. Main storage hanger was constructed using timber frame instead of steel.

Gulf of Aqaba Submarine Cable Crossing

Civil works at cable end terminal, consisting of cable trenching from terminal building to 50m water depth in sea with all cable protection and 50m long road crossing, and the oil pumping station. Sub-contracted from Alcatel of Norway.

All rights are reserved to Masannat Engineering & Contracting Company © 2012